September 12, 2023
Custom Cabinets Built to Perfection: Harbor Cross Construction's Specialty
Are you in Gig Harbor and dreaming of transforming your living space with custom cabinets that exude elegance and functionality? Look no further than Harbor Cross Construction, your go-to remodeling and general contractor in Gig Harbor. With years of experience and a commitment to excellence, they are the premier custom cabinet makers in the area, known for turning dreams into reality.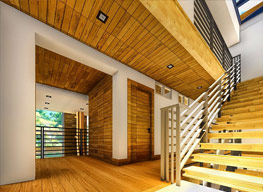 At Harbor Cross Construction, they understand that your home is a reflection of your personality and style. That's why their team of skilled craftsmen takes great pride in creating custom cabinets that not only meet but exceed your expectations. With a keen eye for detail and a passion for perfection, they ensure every cabinet is a work of art.
They work closely with each client, taking the time to understand their unique needs, preferences, and budget. This collaborative process ensures that the custom cabinets they design and build are tailor-made to fit your space perfectly and complement your home's aesthetic.
Their commitment to quality is evident in the materials they use. Harbor Cross Construction sources only the finest wood and hardware, ensuring durability and longevity. Whether you're envisioning a sleek modern kitchen, a cozy rustic living room, or a functional home office, their custom cabinets are designed to withstand the test of time.
When you choose Harbor Cross Construction as your remodeling contractor in Gig Harbor, you're not just getting custom cabinets; you're investing in a masterpiece that adds value to your home. Their attention to detail, craftsmanship, and dedication to customer satisfaction make them the top choice for custom cabinetry in Gig Harbor.
In conclusion, if you're looking for custom cabinets built to perfection, Harbor Cross Construction is the name to trust. As the leading custom cabinet makers in Gig Harbor and a trusted remodeling and general contractor, they have the expertise and passion to transform your vision into reality. Visit their website at harborcrossconstruction.com to explore their portfolio and schedule your consultation today. Your dream cabinets are just a click away.