November 11, 2022
3 Tips for Finding the Best Remodeling Contractor, Gig Harbor
If you plan to remodel your kitchen or bathroom, carefully consider all your options when it comes to contractors. You must consider their past engagements, skills, and reputation before entrusting your property to them. When it comes to vetting and hiring the best remodeling contractor, Gig Harbor, consider the following tips too.
Ask someone for their suggestions
You should start your search by talking to people in your close circles for their recommendations and referrals. Neighbors, workmates, close friends, and relatives can give you invaluable referrals to some of the best kitchen remodeling contractors near you for consideration. Compare their recommendations and use your best intuitions to choose the most qualified one.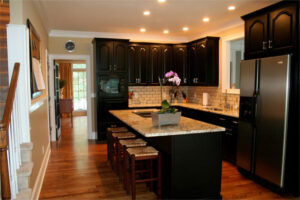 Check the internet
The internet can also be a good source of recommendations. Search for "the best bathroom remodeler near me" or "where to find a reliable general contractor, Gig Harbor," and the search engine will filter the most relevant results based on your location. Compare the results, and be sure to find the most promising one for your needs.
Do not forget crucial qualities
Lastly, consider all the crucial qualities that any contractor should have. Check that they have the right skills, experience, and reputation. Talk to their references and check their websites for their clients' reviews and testimonials too.