December 26, 2022
Dangerous Things to Consider When Renovating a 50+-Year-Old Property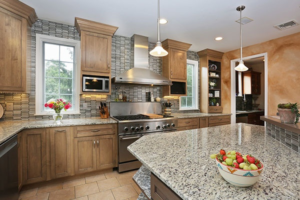 Old properties always have an enticing allure. They can give you the urge to reinstate them to their former glory. Many renovators, home designers, and contractors love remodeling old homes because of the eventual wow factor after seeing the expected results.
These houses give the Best kitchen remodeling contractors the much-needed creative challenge of restoring the property's original aspects while blending it with the modern charm. Despite the thrill of renovating old homes, consider the following dangerous things.
Watch Out for Lead Paint
We all know the dangers of lead paint, but some remodeling contractors might not consider how dangerous it is to their health, especially after landing a major remodeling project. According to experienced Kitchen cabinets near me, lead paint isn't dangerous until it begins chipping. That will cause the renovators to inhale or ingest it.
Besides wearing masks, you can seal the chipped lead paint with a special " encapsulation " paint. That will prevent you from inhaling this dangerous paint.
Avoid Electric Wires that Haven't Aged Properly
Electricity has evolved over the years. What it was 100 years ago isn't what it is today. So, old wiring is a serious risk even if you don't contact it directly. So, using it poses a danger to you and your loved ones. It increases the risk of excess heat and fires on your property.
A good general contractor Gig Harbor will advise you to ditch old wiring. They will ensure your property uses the new electric wiring techniques capable of powering new technology home appliances. So, you will have an old home with a modern appeal.