August 25, 2023
Trusted Remodeling Contractor in Gig Harbor: Harbor Cross Construction
Are you considering giving your home a fresh new look? Look no further than Harbor Cross Construction, your trusted remodeling contractor in Gig Harbor. With a passion for crafting stunning living spaces and a track record of excellence, Harbor Cross Construction is the go-to choice for all your remodeling needs.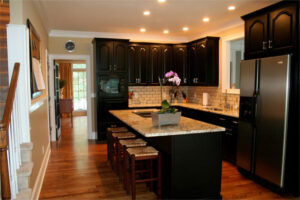 Harbor Cross Construction stands out as the leading remodeling contractor in Gig Harbor, offering a wide range of services tailored to your preferences. Their team of skilled professionals is dedicated to turning your vision into reality. From small updates to full-scale transformations, they have the expertise to handle it all.
Dreaming of a modern, functional, and aesthetically pleasing kitchen? Harbor Cross Construction specializes in Kitchen Remodeling Contractors. Their meticulous attention to detail ensures that every aspect, from the layout to the materials, is carefully considered to match your style and needs. With their help, your kitchen will become the heart of your home.
Turn your bathroom into a luxurious oasis with Harbor Cross Construction's bathroom remodeling in Gig Harbor. Whether you're looking to update the fixtures, enhance the space, or create a spa-like atmosphere, their team of experienced bathroom remodelers in Gig Harbor has you covered. Get ready to indulge in comfort and style.
Why Choose Harbor Cross Construction?
Harbor Cross Construction goes beyond just renovations – they create spaces that reflect your personality and lifestyle. Their commitment to quality craftsmanship and transparent communication sets them apart. By carefully listening to your ideas and incorporating their expertise, they ensure a smooth remodeling journey from start to finish.
Visit harborcrossconstruction.com to explore their portfolio and see the incredible transformations they've achieved. Don't settle for anything less than the best when it comes to your home. Contact Harbor Cross Construction today and let them bring your remodeling dreams to life.
In conclusion, when it comes to contractor services in Gig Harbor, Harbor Cross Construction is a name you can trust. Their dedication to delivering outstanding results and creating spaces that truly resonate with you makes them the ultimate choice for all your remodeling projects.