In the scenic coastal town of Gig Harbor, homeowners are discovering new ways to enhance their living spaces, starting with the heart of the home – the bathroom. As the demand for innovative design and functionality grows, so does the need for expert bathroom remodelers in Gig Harbor. If you've been searching for a "bathroom remodeler near me" or a reliable Gig Harbor contractor, look no further than Harbor Cross Construction.
Harbor Cross Construction stands out among the plethora of bathroom remodelers in Gig Harbor, offering a unique blend of creativity, craftsmanship, and commitment to customer satisfaction. Their team of skilled professionals understands that your bathroom is more than just a functional space; it's a sanctuary where you can unwind and rejuvenate.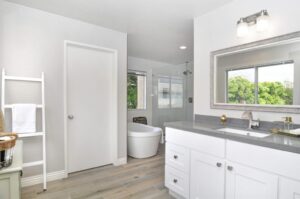 Why choose Gig Harbor's expert bathroom remodelers? Beyond their stellar reputation, these professionals bring a wealth of experience to every project, ensuring a seamless transformation that aligns with your vision. From concept to completion, Harbor Cross Construction prioritizes communication, transparency, and attention to detail.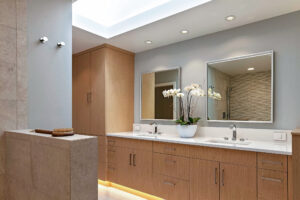 Unleash your creativity with a bathroom remodel that reflects your unique style. Harbor Cross Construction offers a diverse range of design options, from contemporary spa-like retreats to timeless and classic aesthetics. Collaborate with their team to choose the perfect fixtures, color schemes, and layout that complement your lifestyle and preferences.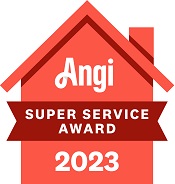 As a Gig Harbor contractor, Harbor Cross Construction takes pride in using top-notch materials and innovative construction techniques. This commitment to quality ensures that your remodeled bathroom not only looks stunning but also stands the test of time.
Whether you're considering a full bathroom overhaul or a simple upgrade, Harbor Cross Construction is your trusted partner. Visit their website (http://harborcrossconstruction.com/) to explore their portfolio and envision the possibilities for your home.
In conclusion, when it comes to bathroom remodelers, Gig Harbor contractors, Harbor Cross Construction sets the standard for excellence. Elevate your home, unleash your creativity, and turn your dream bathroom into a reality with Gig Harbor's premier remodeling experts.